Client Support Services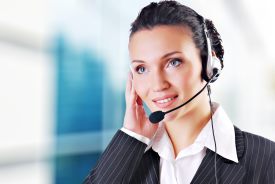 We are here to provide you with the highest level of customer service to ensure your needs are handled correctly and quickly. Our online support center and our customer service representatives are here to help you through any changes you may need in your policy.
We work diligently for our clients, and as we do not work for an insurance company, our business professionals are in a position to better advise and serve our clients. When you partner with Employee Benefit Professionals LLC you will work directly with our business professionals and agents. Our agents are licensed and all of our staff is trained in today's ever changing area of employee benefits. Our business professionals are continually educated on current legislation, both currently in effect and mandates set to be implemented in the future. This allows us to help our clients deliver competitive benefit plans for their employees while being aware of legislation that may affect some of our clients.

Having established long-term relationships with many of the industry's top national carriers, we acquire prospective plan quotes from carefully selected carriers who have continually proven themselves financially sound and reputable. This, in turn, allows us to provide comparable and comprehensive benefit plan offerings which enables you to make the best decision for you and your employees.
We provide guided assistance with Federal and State employer requirements such as COBRA, State Continuation, ERISA, FMLA, Insure Oklahoma, etc.
Complete Service Coordination/Administration
Complex Claims Assistance
Billing Review/Audit Support
Coordination of plan enrollment changes, i.e. new hire enrollment, terminations, changes due to qualifying events
Renewal Premium Negotiations
Employee assistance for questions and claims issues
Please keep in mind that coverage cannot be bound by email, voice, or fax. Coverage will only be bound with written notification from our office. We are here to help you if you happen to experience a loss.
Below are forms that we have provided to save you time when submitting any customer service request.